ZTransform streamlines broadcast operations and helps independent 'Jazz, Blues and News' radio station engage more meaningfully with local and online community
ZTransform, a leading technology systems and solutions provider serving the broadcast, corporate new media, education, and government sectors, recently completed a $5.9M USD facility relocation project for not-for-profit Seattle-based radio station, KNKX.
To meet the diverse needs of the broadcaster's news and music programming, ZTransform provided design, build, integration and launch services for KNKX; working with V Three Studio architects to transform a 7,900sqm concrete warehouse within the Madore Building (built in 1915), into a state-of-the-art broadcast facility.
Overlooking the Seattle waterfront next to the Pike Place Market, KNKX's new home boasts an on-air studio; live mix studio and three production rooms. 'Studio X'; KNKX's new performance space that comfortably seats an audience of 25 – double the size of its previous studio, hosts jazz and blues sessions that are shared online worldwide through knkx.org, the KNKX YouTube channel and Jazz24.org.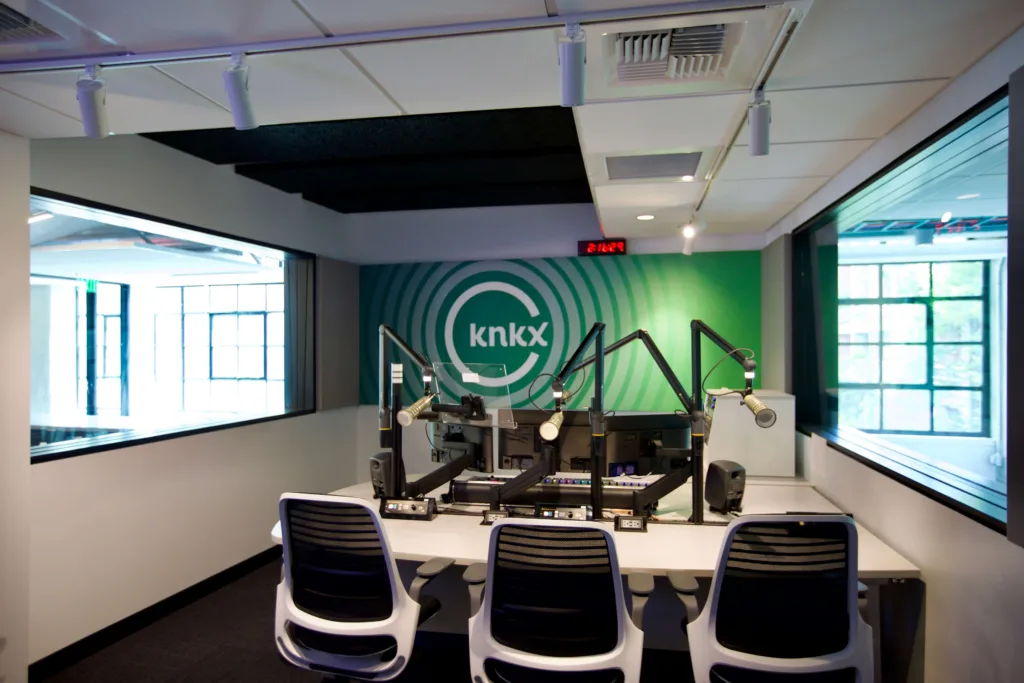 The studios are fully optimized to capture audio for radio broadcast to its 325K+ listeners and video for its online audience, including its YouTube channel, which has yielded more than 34M views. A large newsroom, where all KNKX reporters can be accommodated, as well as multiple offices, complete the facility.
"ZTransform understood our vision to create an engaging environment for our staff, our visitors and the wider Pacific Northwest community," said Steve Albertson, director of administration, KNKX. "Not only did the space need to fulfill our technical and operational ambitions, but also our creative needs so we could better connect and collaborate with local people more effectively on live music production, news programming, studio sessions, events, panels and more."
The station's relocation from Pacific Lutheran University was prompted by the university's sale of KNKX (originally KPLU-FM) to the not-for-profit organization, 'Friends of 88.5", and supported by significant funding through the "KNKX Next" campaign, generating USD $4.5M.
"We had outgrown our original facility – the configuration of the rooms was no longer fit for purpose, we couldn't host live audiences (larger than a handful of people) and our growing team of news reporters were stacked on top of one another," explained Joey Cohn, president and general manager, KNKX. "The site was also in one of the sleepiest parts of the city, so when the funding came through, we strategically moved to a more vibrant area downtown, more reflective of the jazz hub and buzz that we've built-up over the last 10 years."
ZTransform worked closely with KNKX to manage the tactical and technical aspects of the new facility build through planning, design, integration, and launch.
At the station's core, ZTransform implemented the Wheatstone AES-67 compatible WheatNet-IP audio infrastructure. This end-to-end AoIP (Audio-over-IP) solution enables all KNKX audio sources to be accessed and controlled by all devices on the network, including mixing consoles, control surfaces, software controllers, automation devices, etc.
Broadcast Electronics (BE) AudioVault was selected for audio storage, studio automation, playout and automation and customized BE NewsBoss software now serves all KNKX newsroom workstations for content creation, ingest and distribution, on-air presentation, and editing.
ZTransform also worked with Cabinetworks Unlimited to design innovative and flexible custom technical furniture including sit/stand broadcast consoles.
The new workflow enables KNKX to broadcast live from multiple studios within the facility or from remote locations which means that transitions to and from its Tacoma-based studios are seamless. This functionality also provides the station with an extra layer of redundancy that was crucial for the switchover at launch.
The IP-based workflow also opens new opportunities with regards to remote broadcasting.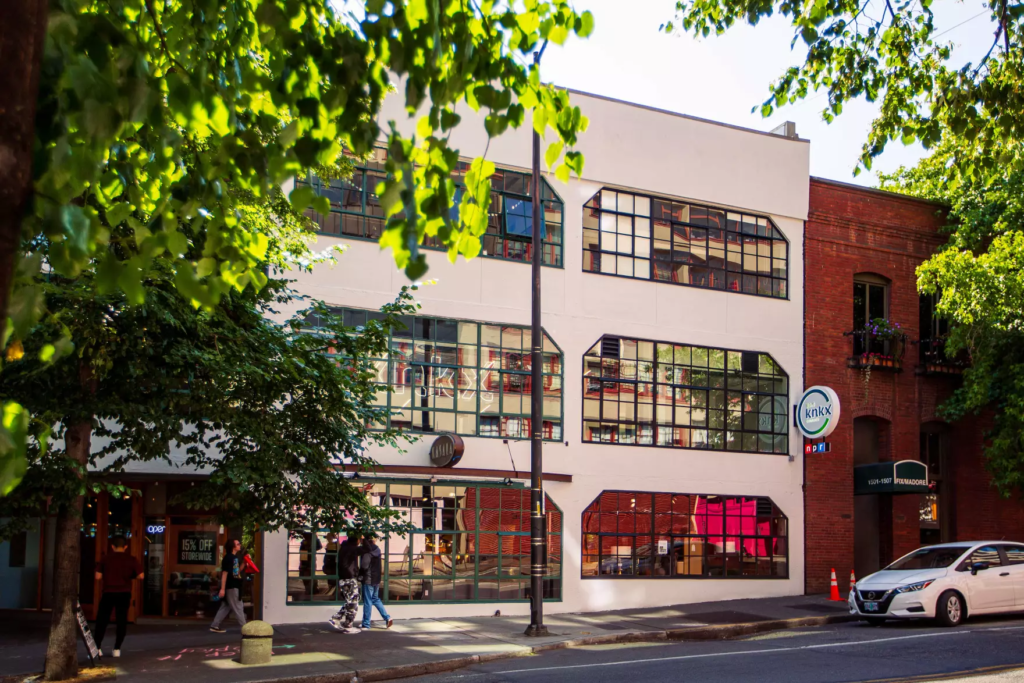 "The key for us was entrusting the end-to-end design and build to an experienced technical facilities provider," said Albertson. "ZTransform came highly recommended and when our transition team met with them, it was obvious from their ideas about design and implementation, to their can-do attitude and work ethic, that we'd found a perfect fit.
The entire ZTransform team really understood how to balance the strengths of systems, people, and spaces. Plus, they made the experience enjoyable," concluded Albertson.
"This was a true collaboration of diverse user needs that we led through a year-long process," said Erik Utter, president and founder, ZTransform. "Early in the project we met with multiple end user groups from both the news and music production teams whose needs didn't necessarily align. We helped to prioritize these different needs and conceived some creative solutions that deliver flexibility for all users when it comes to equipment and room configuration. These solutions will also enable KNKX to reconfigure the physical layout of spaces and operations to accommodate growth and new functionality in the future."
KNKX has scheduled an 'Open House' at the station on Western Avenue on August 26th where members of the public can reserve a timeslot to enjoy tours, Q&A sessions with KNKX talent and performances from renowned jazz and blues artists.
ZTransform also worked on two other Seattle non-commercial station projects for KEXP and KING.
.
Images courtesy of V Three Studios